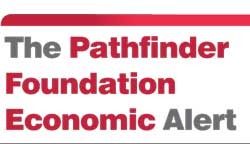 Towards Resilient and Stable Financial Institutions: Roadmap for Correcting the Past Mistakes
Learning from History and the World
Sri Lanka's financial sector has experienced significant developments since partial liberalization in the post-77 era. To move from a highly protected environment to a liberalized economy may have required some shock treatment such as the opening of the financial sector. However, unfortunately, the lack of a clear strategy and ad hoc approach to regulation has led to the emergence of a plethora of banking and non-banking financial institutions servicing a limited segment of the population and geographical areas of the island. In realizing that the financial system is the lifeblood of an economy the Central Bank of Sri Lanka (CBSL) has drawn a roadmap for more a efficient and competitive financial system in the country. The efficiency of financial intermediation is a very important determinant of development outcomes. Above all, a stable financial system is a crucial element of a conducive business environment for supporting sustained growth. The recent global financial crisis has highlighted the hugely disruptive effects of instability in the financial system. Robust and stable financial institutions on the one hand and sound regulation on the other are the twin pillars that provide confidence to all stakeholders in the financial system.
| | | |
| --- | --- | --- |
| | | |