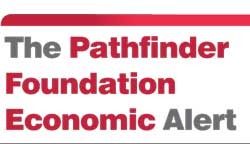 Sustainable Solutions or Unsustainable Borrowings?
Widening Trade Deficit
Concerns regarding Sri Lanka's trade deficit have become elevated. It amounted to $6.9 billion in the first nine months of 2011 and is projected to exceed $8 billion by the end of this year. The corresponding figure for 2010 was $5.2 billion. This represents a projected deterioration of 73.1%. This decline has taken place despite a 27.7% increase in exports ($7.8 billion) in the first three quarters of this year. However, this improvement in exports was more than offset by a 51.8% increase in imports ($14.7 billion). The upsurge in imports has been fuelled by an expansion in private sector credit. This makes it important to explore whether this combination of events was an inevitable consequence of interest rates declining at a time when the real effective exchange rate was significantly over-valued (by about 20%).