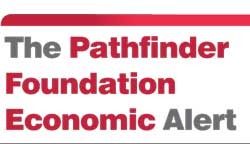 Increasing Investor Confidence, Attracting Investment: A Golden Opportunity for the Government
The previous Economic Alert sought to highlight some of the threats to the investment climate generated by the Revival of Under-Performing Enterprises and Under -Utilized Assets Legislation.
It concluded that such legislation was potentially damaging at a time when the country needs private investment (both domestic and foreign) to increase by at least 6% - 7% of GDP (USD 3-3.5 billion) in order to meet the government's minimum growth target of 8%. It was argued that the legislation had the potential to undermine both domestic and foreign investment. At a time when domestic investors need to increase their risk appetites and extend their pay-off periods, following the end of the conflict, it is important to pursue policies that encourage them to do so. In addition, any legislation that has even the slightest sense of expropriation is likely to concern potential foreign investors who have numerous destinations to choose from both in the region and elsewhere.