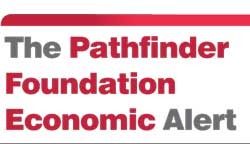 Getting the FTAs right: Benefiting from both China and India
A Winning Combination
The combination of Sri Lanka's geographical proximity and multifaceted ties with India which stretch back millennia not least through Buddhism; and the close all weather friendship with the People's Republic of China which spans over six decades, creates an unprecedented development opportunity. Maximizing commercial opportunities with both countries are not mutually exclusive objectives. Sino-Indian economic ties were given a major boost during President Xi's recent visit to India. This will inevitably generate new opportunities for Sri Lanka as well (see previous Pathfinder Alert 64 at www.pathfinderfoundation.org). This poses the question as to what would be the most conducive framework for maximizing the benefits from the proximity to India and the closeness to China. Getting the FTAs with the two countries right would act as a major engine for growth and development. It is noteworthy that Mexico has benefited greatly from the North American Free Trade Agreement (NAFTA) which links it both to the US and Canada.
| | | |
| --- | --- | --- |
| | | |