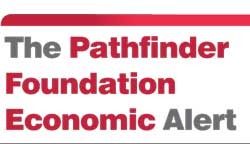 Export Expansion: The Key to Sustain Accelerated Growth
The Negative Narrative
Sri Lanka's exports have declined from 33% of GDP in 2000 to 16% in 2012. In addition, Sri Lanka's share of global exports have also declined (this reflects clearly a decline in competitiveness). Exports have declined in absolute terms in 1Q 2013.Furthermore, in 1980, export complexity in Sri Lanka and Thailand was similar. Today, Thailand's exports structure reflects a far more diverse and complex mix of goods and services. This disappointing performance is a function of both an anti-export bias in the policy framework that has tended to persist since 1980 and a lack of competitiveness/low-productivity. Challenges exist for both policymakers and business to affect a decisive turnaround. This is crucial as Sri Lanka with a very small domestic market cannot achieve an accelerated growth path on a sustained basis without significantly better export performance. It is a cause for concern that remittances are the only non-debt creating source of foreign exchange that is not underperforming in relation to government targets.
| | | |
| --- | --- | --- |
| | | |