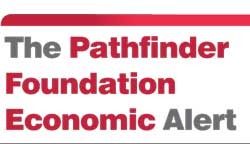 A Stitch in Time Saves Nine: Facing the short-term economic challenges
The macroeconomic imbalances
Sri Lanka has achieved a growth rate of 8.3% last year and inflation fell to 4.9% year – on- year in December 2011. These are noteworthy achievements at a time when the global economic landscape has been hostile with a slowdown in the US and a crisis in Europe; key markets for Sri Lanka's exports and tourism. The Central Bank and the Treasury deserve credit for their role in the attainment of such positive growth and inflation outcomes in the context of a difficult global economic landscape. However, there are balance of payments pressures that have emerged which require an immediate policy response. The Pathfinder Foundation (PF) has issued two Economic Alerts (no's: 19 & 23) in recent weeks, drawing attention to the unsustainable trends in the country's external account. In our view, the need for early remedial action is so pressing that the subject merits yet another call for the authorities to initiate decisivemeasures to address the excess demand in the system. The difficult international economic environment will increasingly influence policy formulation in the period ahead. It will necessitate a re-thinking of the current policy stance.
| | | |
| --- | --- | --- |
| | | |