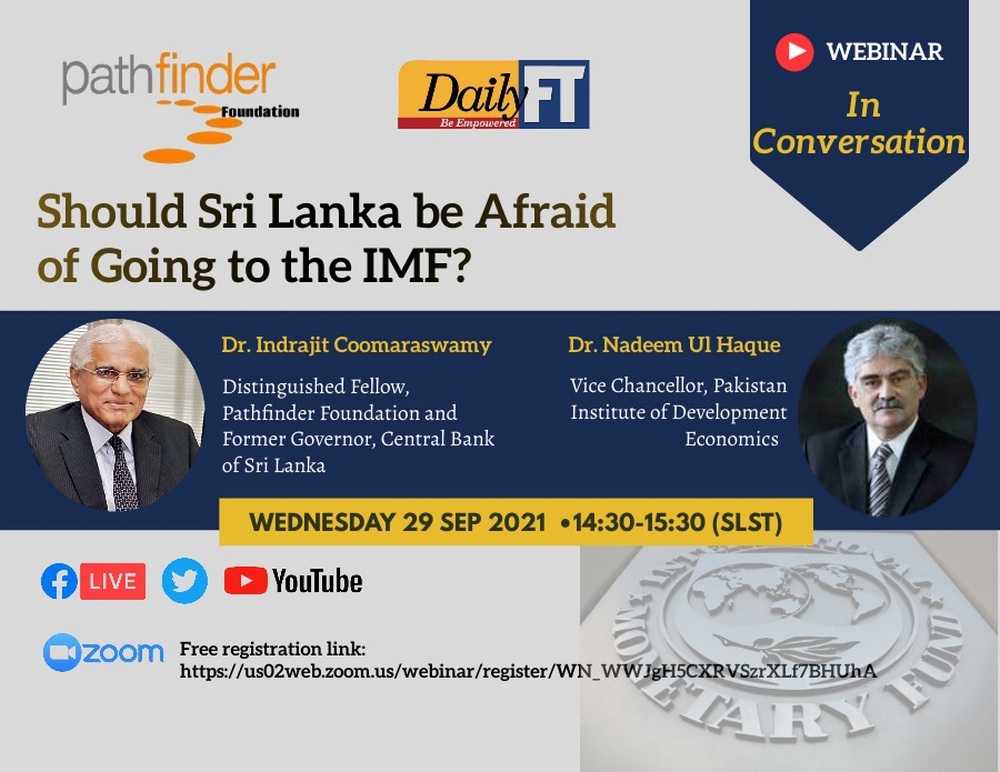 Should Sri Lanka be Afraid of Going to the IMF?
In Conversation Webinar Series
---
"A Pathfinder Foundation hosted "In Conversation" webinar was held on Wednesday September 29th , where Dr. Indrajit Coomaraswamy, Distinguished Fellow, Pathfinder Foundation and former Governor of the Central Bank of Sri Lanka conducted a discussion with Dr. Nadeem Ul Haque, who was the Resident Representative of IMF in Sri Lanka from 2000 to 2003.
The "In Conversation" webinar was structured into three segments: Dr. Haque's take on the global economy on its challenges and prospects; his views on the Pakistani economy in order to understand similarities with that of Sri Lanka, if there are any lessons to be learnt; and thereafter a discussion with regard to the current context in Sri Lanka and what Dr. Haque believes are priorities for the country at this juncture."