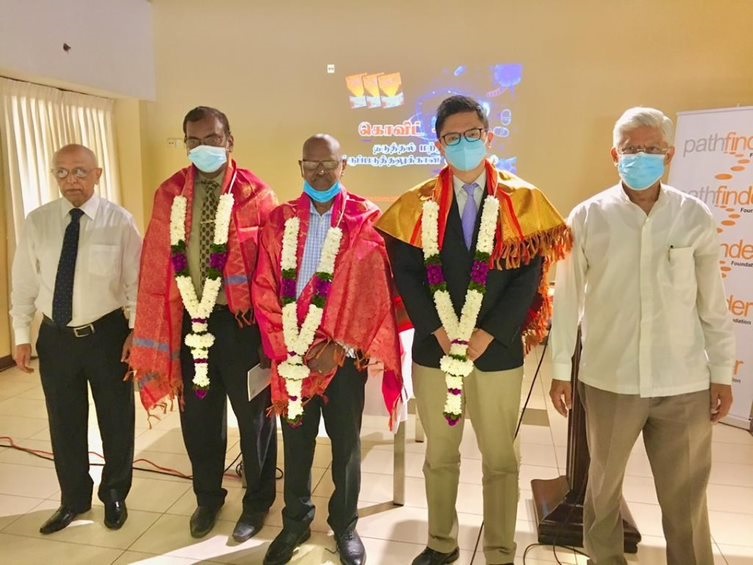 Launch of the Tamil translation of the COVID-19 manual "Prevention and Control of COVID-19"
Book launch of COVID - 19 manual
---
"As a follow up to the Sinhala translation of the above Chinese book 'Prevention and Control of COVID - 19' in July, the China - Sri Lanka Cooperation Studies Centre (CSLCSC) of the Pathfinder Foundation (PF) translated and published same to Tamil earlier this week.
As COVID - 19 positive numbers rise in the island including in the North, the Pathfinder wanted to make available this valuable, easy to read manual to the Tamil community. The book provides simple, practical, scientific and targeted information and features a range of prevention and control measures to be adopted at different locations such as homes, workplace, outdoors etc. and contains frequently asked questions, scenario – based strategies, and addresses myths and misconceptions regarding the virus. The Pathfinder believes that this manual will serve to educate students, teachers, management of institutions, places of workshop and the general society. "