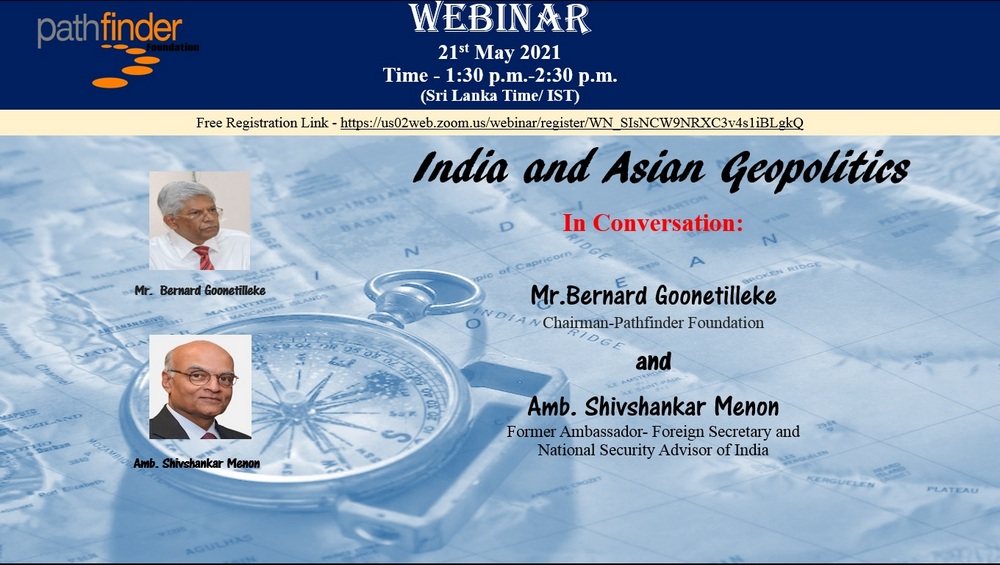 India & Asian Geopolitics
"The Pathfinder Foundation held the third webinar in its "In Conversation Webinar Series" with Amb. Shivshankar Menon on Friday, 21st May.

The webinar focused on his most recent book, published in April this year titled, India and Asian Geopolitics: The Past, Present.The webinar featured Amb. Shivshankar Menon in conversation with Chairman-Pathfinder Foundation, Amb. Bernard Goonetilleke. Whilst discussing his publication, Amb. Menon will shared his views on India's relations with its South Asian and larger regional neighbours. "